Nagog Pond is a kettle hole lake situated on the border between Acton and Littleton.  Water flows out of Nagog Pond into Nagog Brook, which flows into Nashoba Brook, and then into the Assabet River.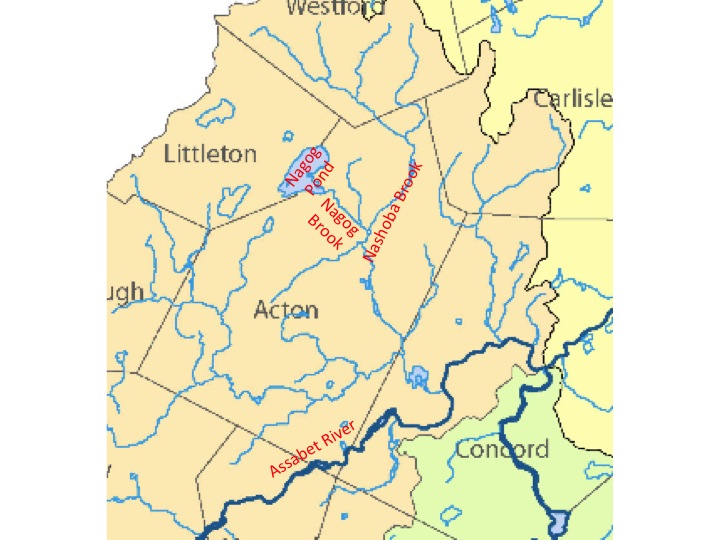 The town of Concord has been using Nagog Pond as a drinking water source, and in 2015, they applied for permits to greatly expand their water withdrawal and treatment capacity.  This application has been controversial.
 Environmental issues that have been raised include the impact of increased water withdrawals on Nagog Pond, on the Cold Water Fishery Resource in  Nagog Brook, and on wildlife in the open spaces  around the Pond.   Water supply issues include the possibility that increased withdrawals will adversely effect water availability in Acton's Conant wells, and the possibility that it will be more difficult or more expensive for Acton to exercise its own water rights to Nagog Pond if Concord establishes a history of higher water withdrawals.
Green Acton website coverage (newest on top):
Relevant links outside the Green Acton site: