Please mark your calendars and plan to participate
Acton Cleanup Week: April 27 – May 5
This year, Acton Cleanup will be a week long.
The Cleanup is being co-organized by Green Acton and the Asian American Civic Engagement Alliance.
The site to let everyone know about streets that need cleaning, or streets that are already clean, and to sign up to clean streets, is actoncleanup.info.
The first priority is to mark which street segments need picking up this year, and which are already clean. If you see trash along a street in Acton, or notice that a street is clean, let us know, or, even better, sign up at ActonCleanup.info and mark the street as needing cleaning or already clean.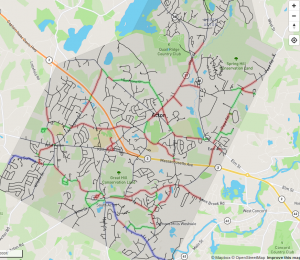 We encourage everyone to sign up for a site and make a difference.  This service for your community can be done anytime from Saturday April 27 through Sunday May 5.
Trash bags for those that want them are available at the Memorial Library.  Trash bags can be left at any recreation area that has trash pickup.
More details are at the ActonCleanup.info website, or contact us today at cleanup@greenacton.org.