Here's the note that went out to the Green Acton Announcements email list encouraging people to come out and support the CCA program, and explaining some of the details of Electrical Aggregation, aka Community Choice Aggregation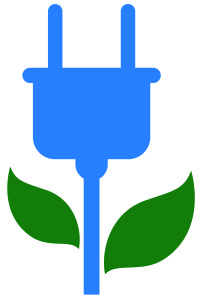 Hi all,
Perhaps you've already diligently studied your Warrant for Town Meeting, which starts Monday, April 4 (7pm at ABRHS). Or perhaps not.
Article 28 — likely to arise on the second night — should be of interest to most residents and to Green Acton folks. Titled "Authorize Electrical LoadAggregation," the article (if approved) would permit the Board of Selectmen to begin exploring whether and how the town might adopt what is essentially a bulk-buying model for electricity.
We hope you'll consider this Article and support it at Town Meeting. FYI, the board of Green Acton has endorsed it (with enthusiasm!). Jim and Debra spent some time last Thursday at Town Hall learning about this, so if you've any questions, ping us and we'll do our best to answer. And read on if you want to know more:
Language of the Article:
"To see if the Town will initiate the process to aggregate electrical load pursuant to Massachusetts General Laws Chapter 164, §134, and grant the Board of Selectmen authority to research, develop, and participate in a contract, or contracts, to aggregate the electricity load of the residents and businesses in the Town and for other related services, independently, or in joint action with other municipalities, retaining the right of individual residents and businesses to opt out of the aggregation, or take any other action relative thereto."
What Happens if Approved:
If the Article is approved, the Board of Selectmen will convene a group to research the options and advisability of such a program for the Town, including consulting with experts vetted by MAPC (the Metropolitan Area Planning Council), which is working to help towns adopt aggregationprograms. At some point in the process, the BoS would probably hold some sort of public meeting about its research and recommendations.
The Basics — How Such a Program Might Work:
the Town creates (with consultants and suppliers) the model it finds most suitable (in terms of both options within it, e.g., basic, greenish, and "uber-green" — Debra's unofficial terms — and pricing)

if enacted via the relatively likely scenario, all residents and businesses who get electricity via Eversource (as opposed to one of the competitive aggregators out there or the Mass Energy programs) would, unless they opt out, be brought inside the bulk

aggregation

program at the "default" level; individual residents/business would have the option to opt out altogether, or to pick a level of participation (perhaps along a "green-ness" continuum)

all administrative and service issues are still dealt with by Eversource, and bills would still come from them

the economic advantage for consumers is savings. A town (or sometimes, several-town) contract with a supply aggregator "locks in" pricing for the period of the contract (often 24 months, sometimes 12 months), thus ironing out some of the volatility that happens with Eversource (which by statute has to buy supply every six months, often resulting in high rates in winter and lower in summer). Experience shows that overall, participants save money because the price volatility is both reduced and amortized over time, and because of the pricing leverage of bulk purchasing.

the enviro benefits can be significant if the town structures at least a couple of the options to be as renewable/fossil-fuel-free as possible with reasonable pricing 
The town-generated flyer lists the benefits this way:
protection from volatile, rising energy prices
long-term budget stability
continue to receive a single bill from Eversource
continue to contact Eversource with any service issues
renewable energy options
no early termination fees
opt-out any time at no cost
For more info, visit the MCAN page: http://www.massclimateaction.org/community_aggregation
Please be sure to come out to support Article 28 on Tuesday, April 5, the second night of Town Meeting! Thank you.